Agenda
| Registration
| Grand Hyatt Ballroom I
| Opening Remarks
| Grand Hyatt Ballroom I
| Special Address
| Grand Hyatt Ballroom I
| Coffee Break
| Grand Hyatt Ballroom I
| Keynote Speech
| Grand Hyatt Ballroom I
| Coffee Break
| Grand Hyatt Ballroom I
| Session I: Economy and Trade: Deepening Regional Partnerships to Ensure Sustainable Economic Prosperity
| Grand Hyatt Ballroom I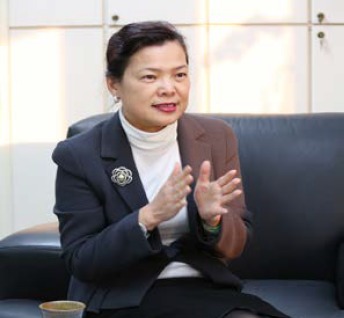 Moderator
Mei-hua Wang
Vice Minister
Ministry of Economic Affairs, R.O.C. (Taiwan)
Asian countries are coping with common challenges in economic development, particularly in industrial innovation and climate change. There is ample room for international cooperation on these efforts, and Taiwan can make positive contributions to regional development through our own experiences. Regarding industrial innovation, Taiwan can meet the developmental needs of each country through our strengths by establishing a long-term and settable basis for cooperation. In facing the challenges of climate change, Taiwan's goal is to achieve sustainable development by strengthening links among agriculture -related industries with Asian countries.
| Luncheon Speech
| Grand Hyatt Ballroom II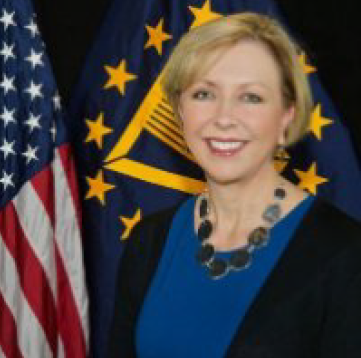 Michele Schimpp
Deputy Assistant Administrator
Office of Investment and Innovation, U.S. Small Business Administration, USA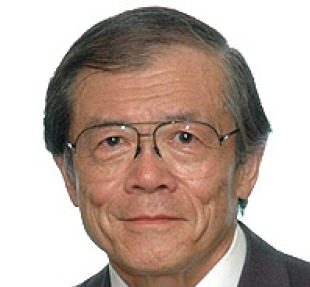 Hon. Kazuo Aichi
Former Member
House of Representatives, National Diet, Japan Former Director General, Defense Agency, Japan
| Session II: Human Resources: Government Initiatives Supporting Sustainable Academia Industry Partnerships for Regional Economic Development
| Grand Hyatt Ballroom I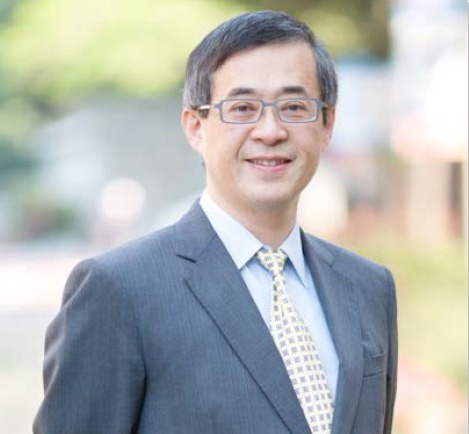 Moderator
Leehter Yao
Deputy Minister
Ministry of Education, R.O.C. (Taiwan)
The Ministry of Education is proactively implementing the New Southbound Talent Development Program with the objective of creating a model that promotes mutually beneficial educational cooperation and regional economic development. Further aims are to train and educate world-class skilled professionals to facilitate business development, and to encourage young people from countries in Southeast and South Asia to study abroad in Taiwan. A primary focus of this flagship policy is to create related links and integrate human resource development between Taiwan and other economies in the region. This session will be attended by highly respected representatives from Taiwan and economic powerhouses in Southeast and South Asia, including government education policy makers, vice chancellors and presidents of prestigious universities, and successful industry leaders. The panel discussion will highlight government initiatives supporting sustainable academia-industry partnerships for regional economic development.
| Coffee Break
| Grand Hyatt Ballroom I
| Session III: Technological Innovation: Sharing and Prospering through Science, Technology and Innovation Cooperation
| Grand Hyatt Ballroom I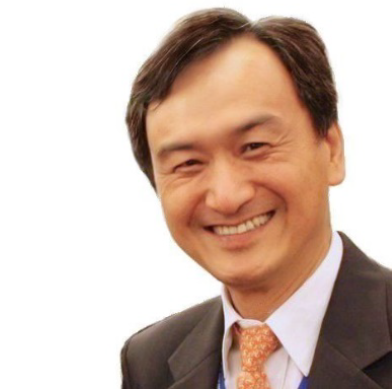 Moderator
Fong-chin Su
Deputy Minister
Ministry of Science and Technology, R.O.C. (Taiwan)
Recently, the Asia-Pacific region has been booming in various aspects; however, health has become a common concern. Taiwan plays a critical role in Asia and we strongly support links in the development of science and technology among various countries. Forming an interconnected platform is crucial for sharing prosperity. Taiwan adopts an open attitude in sharing health science research and industrial policy. Through multi-level continuous dialogue, the establishment of substantive cooperation projects, and the exchange of resources, Taiwan can promote and contribute more to regional health and prosperity than ever before. The discussion in this section will enhance mutual understanding and establish a solid foundation for collaboration.
| Dinner Speech
| Grand Hyatt Ballroom II
| Registration
| Grand Hyatt Ballroom I
| Keynote Speech
| Grand Hyatt Ballroom I
| Coff ee Break
| Grand Hyatt Ballroom I
| Session IV: NGO Engagement: Enhancing NGO Private Sector Partnership in International Development
| Grand Hyatt Ballroom I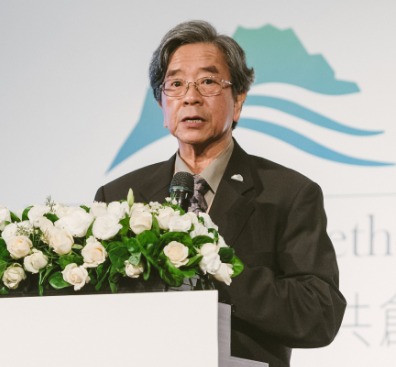 Moderator
Hsin-huang Michael Hsiao
Distinguished Research Fellow
Institute of Sociology, Academia Sinica. R.O.C. (Taiwan)
Upholding the spirit of humanitarianism, Taiwan's civic groups and non-governmental organisations (NGO) have long cooperated with diverse partners in the public sector, businesses, local NGOs, international NGOs (INGOs) and other actors to promote projects on international cooperation and development in countries targeted by the New Southbound Policy. This panel will invite NGO and business leaders from South Asia, Southeast Asia, Japan and other countries to discuss methods to foster regional cooperation among NGOs to promote sustainable development goals spearheaded by the United Nations. It will also address initiatives to strengthen partnerships among public, private and non-profit sectors in joint efforts for common regional prosperity, in order to raise the effectiveness of cooperation in development.
| Luncheon Speech
| Grand Hyatt Ballroom II
| Session V: Think Tank Collaboration: Building Intellectual Capital through Think Tank Collaboration in Asia
| Grand Hyatt Ballroom I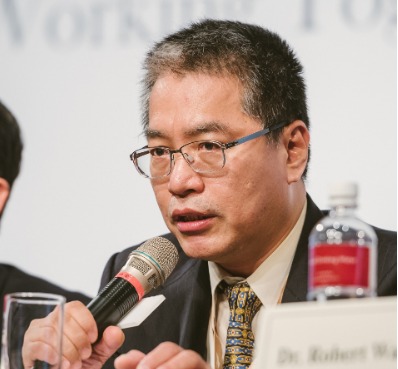 Moderator
I-chung Lai
President
The Prospect Foundation, R.O.C. (Taiwan)
As one of the most dynamic regions in the world, the Indo-Pacific region exhibits complex cultural, religious and social diversity, making it a key testing ground for regional integration. Economic cooperation and political security are among the principal issues brought up during discussions on regional integration. Based on deepened regional interaction, cooperation in fields such as technology, society, culture, education and other areas based on people-to-people ties have naturally come under the spotlight. This panel aims to facilitate dialogue among leaders of key think tanks by exploring potential research initiatives related to technology, society, culture and other areas, in order to accumulate intellectual capital on fostering cooperation, and establish new perspectives on regional connectivity.
| Coffee Break
| Grand Hyatt Ballroom I
| Session VI: Youth Dialogue: Nourishing Young Leaders for Making a Regional Community
| Grand Hyatt Ballroom I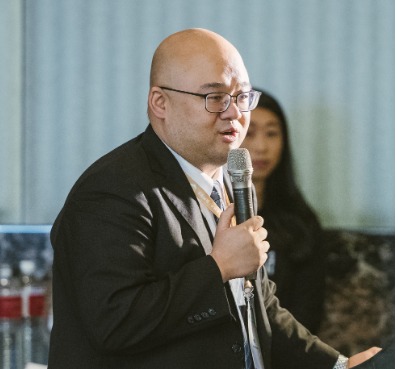 Moderator
Alan Hao Yang
Executive Director
Center for Southeast Asian Studies, National Chengchi University, R.O.C. (Taiwan)
The ASEAN Community was officially established in 2015, becoming the most significant milestone of regional integration in the Asia-Pacific. Much attention has been paid to whether the ASEAN-led regional community can continue to develop as the driving force of national and regional growth. The role of young talent, as the leaders of the next generation, leads the regional community galloping ahead in the future. In recent years, young leadership in the region has not only taken the lead in imaging the vision of regional community, but also started a fresh transformation in the public sector, think tanks and policy communities, business enterprises and civil society. This session will highlight the leading efforts and remarkable contribution of young leaders from Southeast Asia and Taiwan in addressing key issues such as democracy, women and youth empowerment, transnational migration, and new ventures of startup enterprises, exploring future visions of the regional community in the Asia-Pacific, and being able to brainstorm new modalities of constructive partnership among regional stakeholders.
| Dinner Speech
| Grand Hyatt Ballroom II